Visitor management system makes the short-term accommodation managements more cost-effective and easier
Visitor management system makes the short-term accommodation managements more cost-effective and easier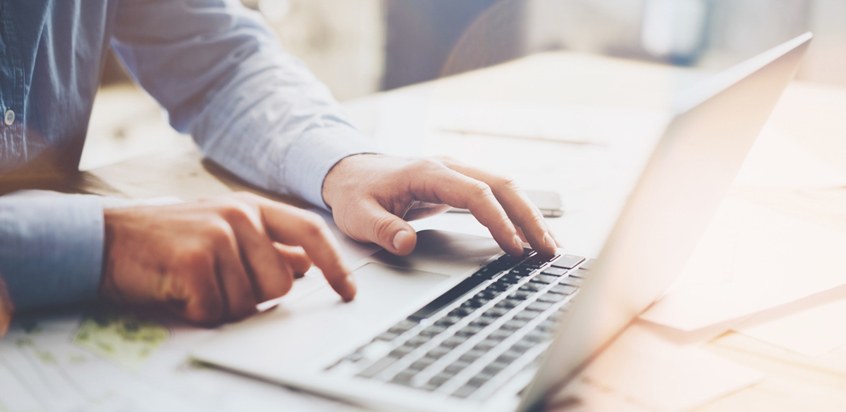 Background
Mr. Wang is an owner of on-line shop and also has 20 rooms for rent via Airbnb. In order to serve the guests and manage the rooms, he hires a full time cleaning lady. The cleaning lady is going to retire soon because of her healthy factor. Managing this short-term accommodation, therefore, becomes more difficult. He has to go out sometimes so he can't wait for the guests' comings to give them the keys.
For these reasons, he needs a solution that helps him to give the guests room keys in advance and the keys won't be able to be used again after they leave. The visitor management system, therefore, is recommended for the room key management. The room keys can be emailed to the guest before they arrive and become invalid after they leave.
Project Requirements
Hardware:
- A device needs to provide the functions that can schedule the guest staying days and email the temporary access QR code to the guests in advance.
- A device is able to read the access QR code to unlock the room door.

Software:
- The client needs software to generate and send out the access QR code to the guests (i.e. room key) in advance.
Configurations:
Function Descriptions
- Generate the room key in advance: After receiving the booking information from Airbnb, the host inputs the guest staying days to generate access QR code and email the access QR code to the guests. The access QR code is effective from check-in day to check-out day. When guests arrive the apartment, they scan the access QR code by PXR-Q1MWS to unlock the door.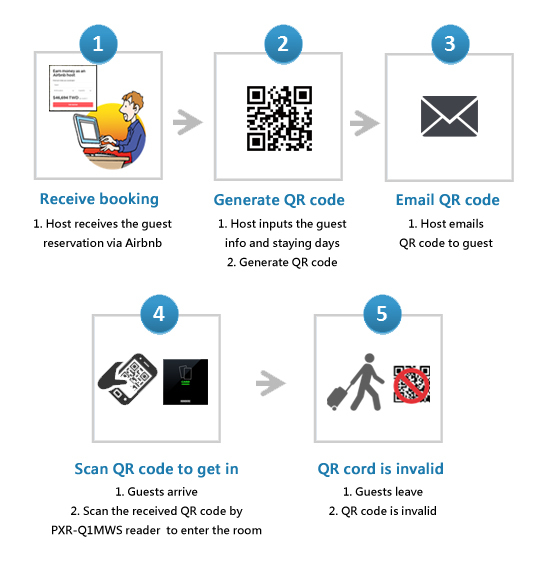 - Room key invalidation: The host doesn't need to take the room key back because this access QR code only can be used during the guest staying days. It will be invalid after the check-out time.
Benefits
After installing HTA-860PM and HTMS, these benefits are created.
- Cost effective: The access QR code can be sent by email in advance so it does not need anyone to wait for the guest arrivals. This can save the labor cost
- Saving the card cost: The access card can be generated by the QR code, so the card costs can be saved.
- More secure: Guests can save the QR code in their smart phones. They don't need worry about the room keys are lost or thieved.